Main content starts here, tab to start navigating
About Us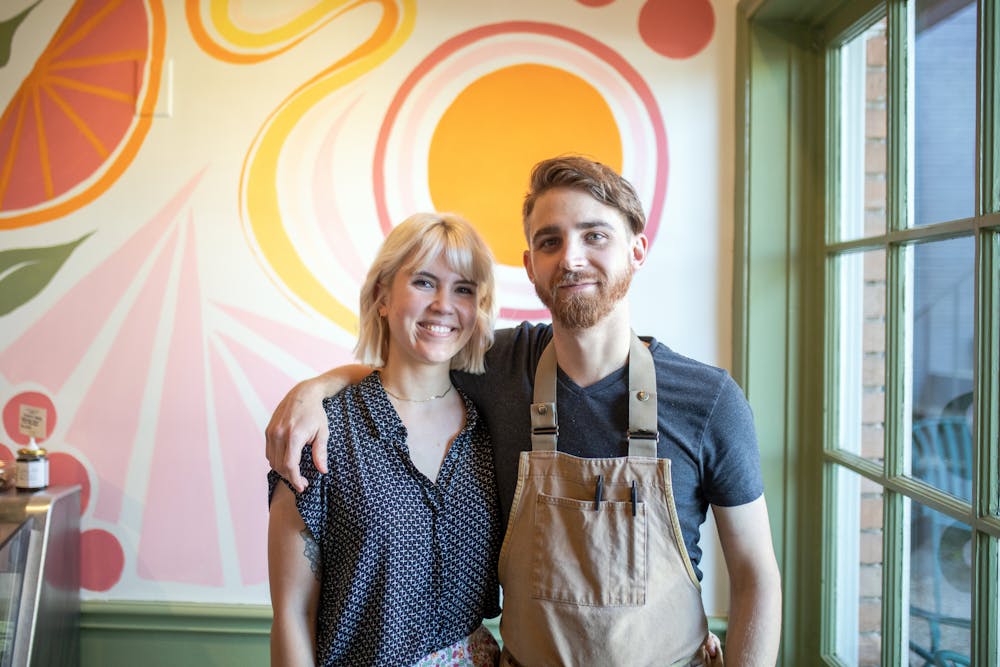 Meet the Owners
Meet the owners: Rosemary and Austin Ewald. Rosemary started SPREAD & CO. back in 2016 - stemming from her love of making homemade jams and pickles and pairing them with cheeses at home. Originally the plan was to take those passions and start a food truck serving picnic boxes, along with the house-made preserves, but between that seed of an idea and after being inspired by the "grazing platter" scene in Australia, the company evolved into a combination of the concepts! Her husband, Austin, joined in at the beginning of 2019 and now they make a very well-rounded team between their hospitality backgrounds (Austin being a chef + baker, and Rosemary having experience in the natural food world + restaurant management).
The Spread & Co. brick and mortar opened in October 2019 at Jefferson Square on 38th Street. The second "little sister" location opened in February of 2021 at The Contemporary Laguna Gloria! All of the signature catered cheese boards, bread, and baked good are made at the Jefferson Square location. Laguna Gloria has a much smaller menu with a few sandwiches, toasts, salads, cheese boards & some grab n go items.
- - -
At the end of the day, we both have such an incredible devotion to food and taking care of people. We spend majority of our time up at the restaurant(s), so if you see us, be sure and say hi! We can't wait to meet you!

Have a question? Send us an email at : hello@spreadandco.com :)
♡, rosemary + austin